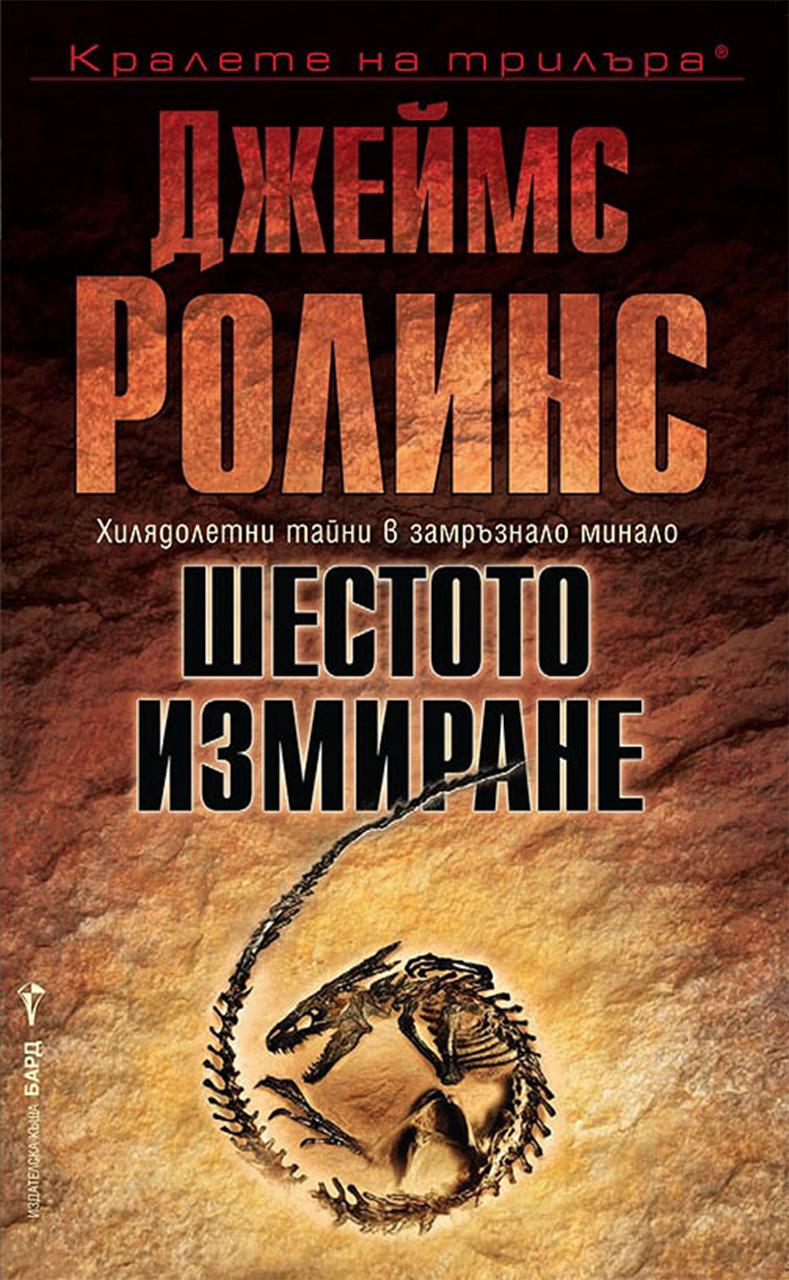 Шестото измиране
The 6th Extinction: A Sigma Force Novel
Released On:
May 26, 2015
Хилядолетни тайни в замръзнало минало.
Отдалечена военна изследователска станция изпраща трескав сигнал за тревога, завършващ със смразяващото "Убийте ни всички!". Личният състав от съседната база се отзовава и открива, че всички вече са мъртви – и то не само учените, но и всяко живо същество на площ от 130 km² – животни, растения и насекоми, дори бактериите.
Земята е напълно стерилна и заразата се разпространява. За да я спрат, командир Грей Пиърс и Сигма трябва да разкрият заплаха от далечното минало – от времето, когато Антарктида е била зелена и съдбата на целия живот на Земята е висяла на косъм. Като следват древна карта, реликва от изгубената Александрийска библиотека, агентите на Сигма ще открият истината за древния континент и за нова форма на смърт, погребана под километри лед.
От хилядолетни тайни в замръзналото минало до загадки, погребани в мрачните джунгли на настоящето, Сигма ще се изправи срещу най-голямото си предизвикателство – да спре предстоящото измиране на човечеството.
Но дали вече не е твърде късно?
International Editions:
Browse


NOTE: The publisher in your country has not provided Download and Preview Content.